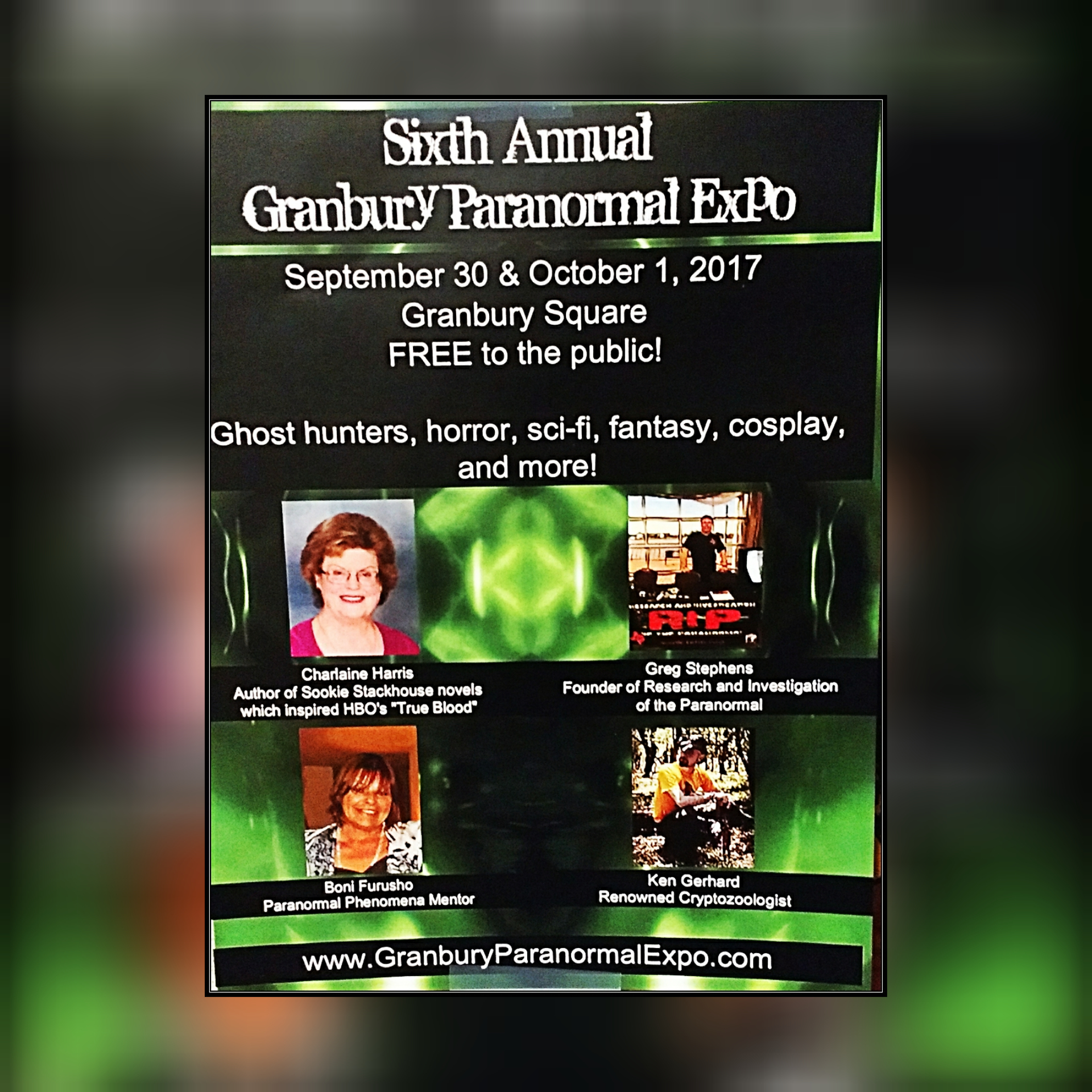 Granbury Paranormal Expo will be held Saturday, September 30 from 10 AM to 7 PM and Sunday, October 1 from 10 AM to 5 PM as an outdoor street festival in the middle of the square of historic Granbury, Texas, only about half an hour southwest of the Dallas/Fort Worth Metroplex.
Vendors include jewelry, handmade knives, ghost hunting groups, psychics and mediums, spiritual healers, fantasy, horror, sci-fi, cosplay, and more!
Admission is FREE to the public!
Special guests & Events:
Charlaine Harris, Author of the Sookie Stackhouse novels which inspired HBO's "True Blood"
Boni Furusho, Mentor to those who have experienced paranormal phenomena
Greg Stephens, Co-Founder of Research and Investigation of the Paranormal
Ken Gerhard, Renowned cryptozoologist
 Hallie's Heroes will be there to add you to the Bone Marrow Registry List
Painting With A Twist – Paint yourself as a zombie
Author James William Peercy 
….and many more!!!!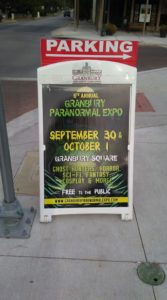 This event is brought to you by the Granbury Ghosts and Legends Tour (www.GranburyTours.com)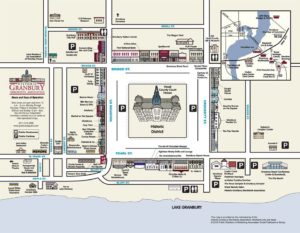 Here is the map of the Square showing the surrounding public parking lots. Of course, the parking directly around the courthouse will be unavailable as that is where the event is taking place, but the other lots will be open! And as an added bonus, all parking is free!!
Not pictured on this map is another large lot on Houston Street just northeast of Granbury City Hall.
Be sure to get there early so you don't miss your favorite cosplay character or vendor!
Feel free to bring your family, including your pet, dressed in their best Halloween costumes!!
If you have any questions regarding this event, you can find everything you need at Granbury Paranormal Expo OFFICIAL SITE or Granbury Paranormal Expo's OFFICIAL FACEBOOK PAGE